Meet the Community Foundation's New CEO and Newest Fundholder, Eaton Dunkelberger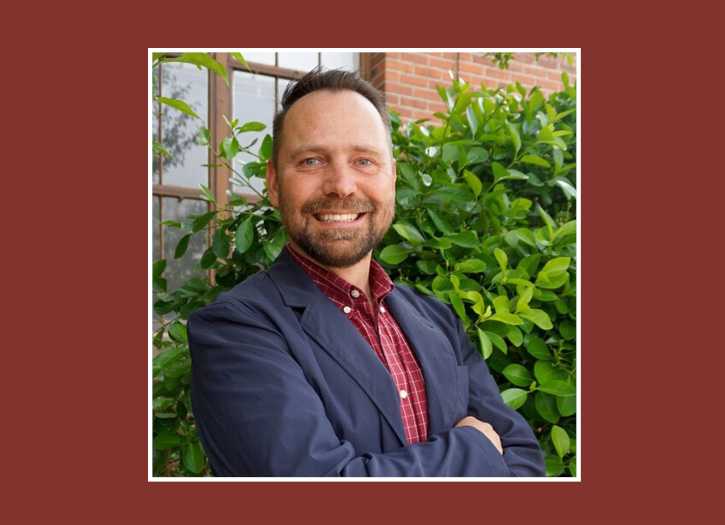 By Nick Tscheekar
Community Engagement Officer
April 25, 2022, marked the first day under the Community Foundation's new leadership with President and CEO, Eaton Dunkelberger. Eaton and his wife, Kate, celebrated the new role by starting a Donor Advised Fund with the Community Foundation.
Kevin Melcher, the Board Chair, said, "I am honored to welcome him as President and CEO on behalf of the Board of Trustees, Advisory Board, Fundholders and Professional Advisory Committee. Eaton's leadership experience and local community engagement is critical as we move the Community Foundation towards new levels of community support.
Eaton has been hard at work since being named the Community Foundation's President and CEO in March. Eaton's first order of business was wrapping up his service at Sierra Nevada Journeys, the growing outdoor science education nonprofit serving Nevada and California, where he served as CEO for a decade. Eaton passed the CEO baton to Sean Hill, former Vice President of Advancement at Sierra Nevada Journeys. Leading up to his first day on April 25, 2022, Eaton rapidly came up to speed on the Community Foundation by building relationships with staff and Board.
Prior to his hiring as President and CEO, Eaton has been deeply connected to the Community Foundation. Eaton shared, "Chris Askin was an early mentor of mine when I moved to Reno and became Executive Director of Sierra Nevada Journeys. The Community Foundation has made a large impact on me personally."
Eaton and his wife, Kate, are also the Community Foundation's newest fundholders. He worked with Philanthropic Advisor, Lyndsey Crossley, to establish the Dunkelberger Family Fund. Kate said, "We work to foster an ethic in our family of giving back to the community and we are grateful for the tools at the Community Foundation to make this more effective as a family."
Eaton is a servant leader and grower of organizations. Now at the helm as President and CEO, Eaton is working with Board, staff, professional advisors, and fundholders, to expand the Community Foundation's impact by connecting people who care with causes that matter.
"The Community Foundation has a wonderful team of donors and volunteers who have a track record of making big impacts in our community," Eaton said. "I am thrilled to be joining the team and setting our sights together on deepening the positive impacts we make together."
Please join the Community Foundation in welcoming new CEO and fundholder, Eaton Dunkelberger!