Community Housing Land Trust
Land given to the Community Housing Land Trust LLC is used to provide affordable and workforce housing for Northern Nevada communities.
City Cottage
First Single Family Home sold through a Housing Land Trust in Nevada
Image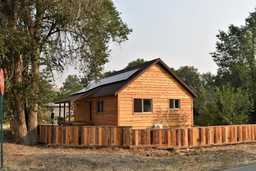 City Cottage is the first single-family home sold by the Community Housing Land Trust and the first home offered through a land trust in Nevada. Through this program, the land trust owns the land, and the homeowner is purchasing the house and will lease the land and pay a small monthly ground lease. By taking the price of the land out of the equation, the home will remain affordable. Income qualifications apply, and the homeowner must agree to restrictions upon resale.
Much Gratitude is extended to the community partners who contributed their time and skill to enhance our community, open doors to homeownership in Northern Nevada, and complete the sale.
Kyle Isacksen and Katy Chandler
Caliber Home Loans
Stewart Title Company
Paul Bruk, MAI
Craig King, Community Foundation Trustee
Thomas J. Hall, Community Foundation Trustee Emeritus
This single-family 2 bedroom 1 bath + loft home has more than 1,120 square feet in an open concept. The .38 acre corner lot on septic includes a fenced yard and a large organic garden. The property includes solar panels on the roof, and a mini-split AC/Heater which may generate net-zero energy.
The Village on Sage Street
The first property donated by the City of Reno to the Community Housing Land Trust is a four-acre parcel on Sage Street. Through a collaboration with the City of Reno, the Volunteers of America, and the Community Foundation, The Village on Sage Street was built in 2019 for people earning less than 60% of AMI. This one-of-a-kind community of 216 single occupancy dorm units is a comfortable, secure environment at a rent that is affordable for those working full time and making minimum wage.
Community Housing Land Trust Advisory Group

| | | | | | |
| --- | --- | --- | --- | --- | --- |
| Steve Aichroth | Edward Estipona | Bea Keenan | Bob Lissner | Michael Schnabel | Dian Vanderwell |
| Gary Arthur | Harvey Fennell | Craig King | Buzz Lynn | George Summerhill |   |
| David Dahl | Tom Hall | Julia Kingston | Kevin Melcher | Tim Sweeney |   |

| | | |
| --- | --- | --- |
|   |   |   |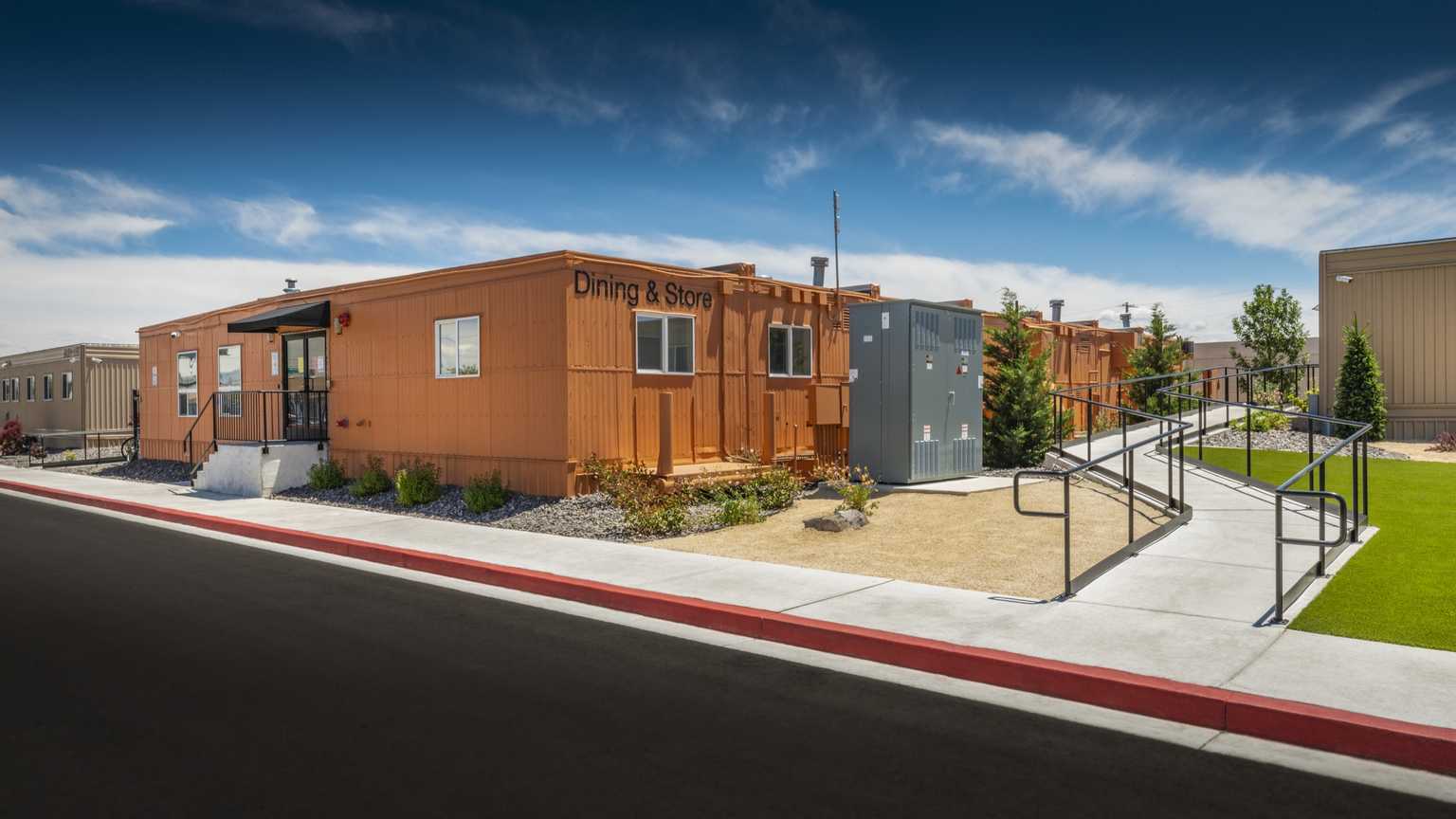 Golden Valley Homes
The City of Reno donated 2.5 acres of land in Golden Valley near West Golden Valley Road and Yorkshire Drive to the Community Housing Land Trust in October 2020 to develop single-family homes for ownership for buyers making less than 80% of AMI. As with all Community Housing Land Trust home sales, the buyers will own the home and lease the land from the Community Housing Land Trust. The price of the homes will be below the market rate. 
"I am really excited about the plans for future affordable housing.  I truly believe that the work of the Community Foundation of Western Nevada is a best practice for community foundations across the country.   "
- Nancy Hamilton, VP/Community Development Officer, Nevada Wells Fargo