Care. Connect. Engage.
Three simple words, three profound actions. These actions define what the Community Foundation of Northern Nevada does—and how we do it. From creating custom charitable giving solutions to bringing people together to solve vexing community challenges, we connect people who care with causes that matter to enhance the lives of all us.
Chris Askin Announces Retirement as President & CEO of the Community Foundation of Northern Nevada
Sept. 20, 2021
The new millennium was just months old when, in June 2000, the seven-member Board of Directors of northern Nevada's fledgling Community Foundation hired local nonprofit leader Chris Askin as its Executive Director. 
After nearly 22 years as the driving force behind the organization's impressive growth and far-reaching community benefit, Askin has announced his retirement, effective Jan. 28, 2022.
During Askin's two decades in leading the Community Foundation – the Board elevated him to President and CEO in 2007 – the organization has consistently increased its managed assets, added services to support fundholders, donors and nonprofits, and helped bring about countless, meaningful impacts in the community. The organization recently updated its name to Community Foundation of Northern Nevada (formerly Western Nevada).
"Building an organization that has earned the community's faith, trust, and friendship has been the honor of my life," Askin said. "Leading the Community Foundation was a dream come true for me. I am grateful for having had the opportunity to build an organization from the ground up. I've been extremely fortunate to have held a leadership role that has fit my skill sets and abilities – and one that has been so personally and professionally rewarding."
"The board leadership, professional staff, and overwhelming support from donors has only just begun to make our community better for all of us and for future generations." – Chris Askin
The mission of the Community Foundation of Northern Nevada is to "connect people who care with causes that matter." The Community Foundation encourages philanthropic giving as a way of life, administers funds, provides expertise to guide fundholders, and leads several community initiatives. Fundholders can receive tax advantages and other financial benefits while giving back to the community they love and people they treasure – in their backyard or across the globe.
Askin took on the Executive Director role in 2000, as a new leader of a new organization in an industry that was new to our region. The Community Foundation had been established in 1998, at a time when 650 community foundations existed in the United States. Today that number has grown to more than 750 nationwide. "It is clear that the concept of a community foundation is powerful, effective, and works incredibly well," Askin said. 
Over his career, Askin earned the philanthropic industry's top certifications: Certified Fund Raising Executive (CFRE) in 1996, prior to joining the Community Foundation, and Certified Specialist in Planned Giving (CSPG) in 2003. The certifications reflect his expertise, as well as his long-established practice of avidly reading everything available on funds and fundraising, community foundations, leadership and more, while networking with a circle of colleagues across the country. 
Today, Askin sees the results of his years of work reflected in the expertise of his 11-person staff, a dynamic Professional Advisors Council, and an impressive list of Board, committee and "Ambassador" members. Over the past two decades, they've all worked together to secure more than $220 million in gifts received, $145 million in grants and scholarships distributed, and assets of $150 million.
"Thinking about Chris and the impact he has had brings a smile to my face. The Community Foundation is in an excellent position to continue to grow and impact our community for the good of all." – Longtime Board member and former Board Chair Jennifer Satre
"Throughout his nearly 22 years, Chris has provided the Community Foundation of Northern Nevada with outstanding leadership through strong visioning and strategic thinking that has guided the staff and our board to where it is today," current Board Chair Kevin Melcher said. "The local and regional networking developed under Chris' direction has benefited countless people through philanthropy and catapulted the Community Foundation into positions of leadership on a number of important community initiatives." 
For Askin, it's all about serving the fundholders and the people of the community. "The board leadership, professional staff, and overwhelming support from donors has only just begun to make our community better for all of us and for future generations," Askin said. "Our future is brighter, thanks to these committed people."
More than 100 of those committed people have served with Askin on the Community Foundation Boards during his tenure. 
"Thinking about Chris and the impact he has had on the Community Foundation of Northern Nevada brings a smile to my face," longtime Board member and former Board Chair Jennifer Satre said. "When I first became a trustee in the fall of 2001, the fledgling Foundation had assets of just a few million dollars and a staff of two. Chris has always understood the importance of building relationships, whether with staff, the board, fundholders, or others in the community."
A committee has been formed and a search is currently underway with the goal of naming Askin's successor by year's end.
"With Chris' steady guidance, his passion for our community, and his commitment to making a difference," Satre said, "the Community Foundation is in an excellent position to continue to grow and impact our community for the good of all."

Looking for Disaster Relief Organizations?
Some Resources for Those Who Want to Help
Image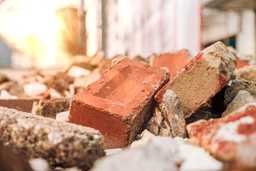 There is so much happening in our area and around the world, from raging Western wildfires close to home, to earthquakes and hurricanes, to the safety and rights of our fellow human beings in Afghanistan, and elsewhere. 
In response to the need and community inquiries, we've assembled a partial list organizations helping with regional and global disaster relief.
Register Now for Fall 2021 Family Estate Planning Series
Image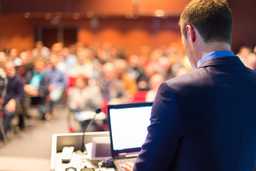 Returning to the Sierra View Library in September
Registration is now open for the Fall 2021 Family Estate Planning Series, presented by the Community Foundation and PBS Reno.
This free, in-person workshop series runs eight consecutive Wednesdays, Sept. 15 through Nov. 3. The 90-minute sessions are held at the Sierra View Library in Reno Town Mall. Participants can attend either the 10:30 a.m. or 1:30 p.m. sessions.
The workshop features local experts on topics that include planning your will and/or trust, power of attorney, duties of executors and successor trustees, protecting digital assets, long-term care considerations and more. A comprehensive workbook is included.
Seating is limited. Please call the Community Foundation at 333-5499, ext. 13, or email Jamie Klund at jklund@nevadafund.org to sign up. We look forward to seeing you there!
Manage Your Charitable Giving
Every day, we work closely with individuals and their trusted financial advisors to create custom giving solutions based on their values. For more than 20 years, we've helped Northern Nevadans give in meaningful, impactful, confidential ways. From donor-advised funds with the flexibility to redirect giving to designated funds that support a singular cause to endowments that live forever, the Community Foundation is Northern Nevada's most trusted charitable giving resource.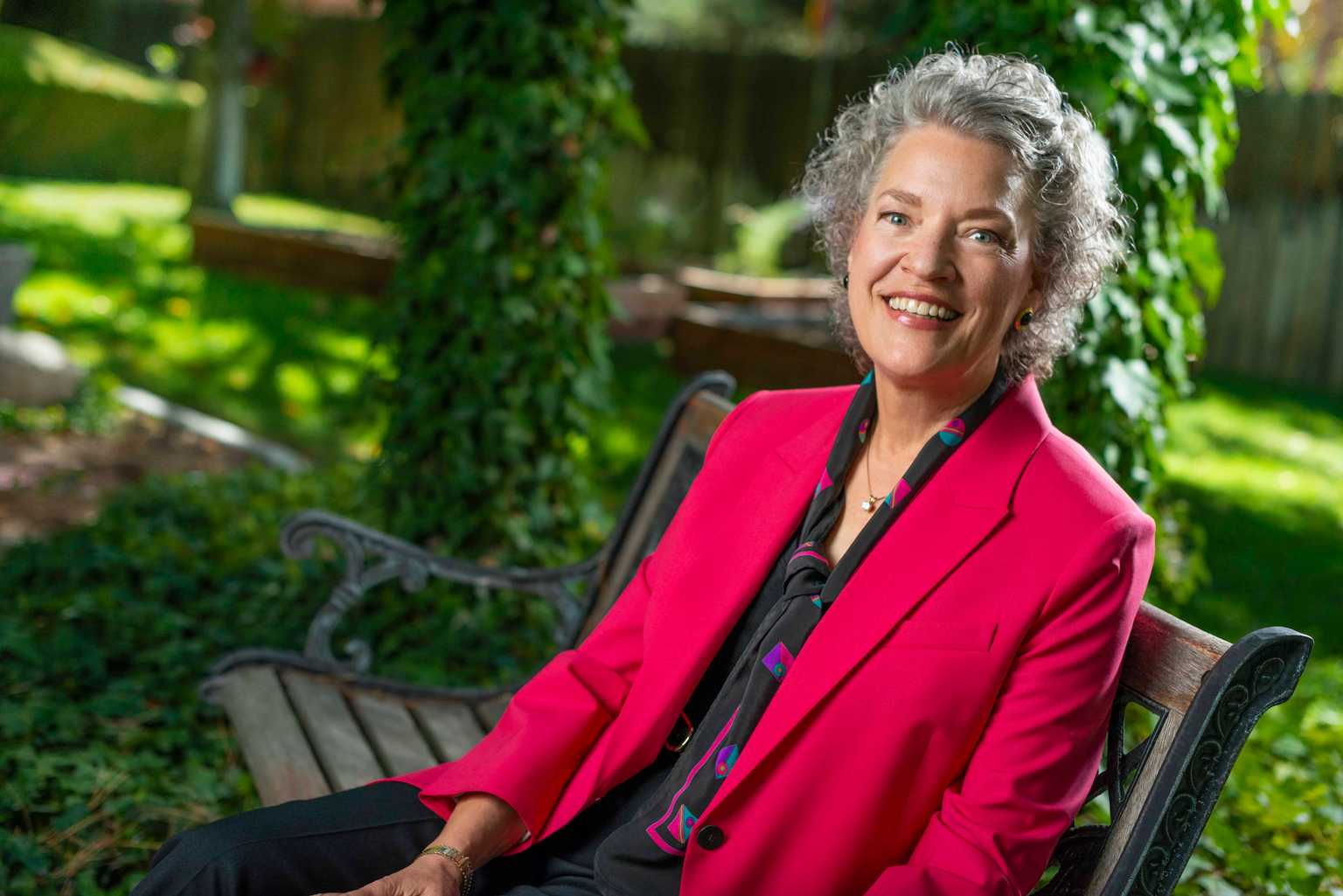 Supporting the promise of education
Community Foundation scholarships are as varied as our recipients with donors creating funds to meet their personal objectives. 2021 scholarship applications opened on January 1, 2021. 
Find a scholarship
Grants supporting nonprofits
Here you will find open requests for grant proposals. Our grants represent the generosity of visionary donors and the causes that they value. Many of our community's nonprofits exist and thrive with the support of these grants.
Find a grant
Funding a better tomorrow
We administer a variety of fund types to meet the goals and needs of our community givers. When you give, we enhance the impact of your gift by combing it with others in the community.
Explore our Funds
Community Foundation at a glance
$145M
million in grants given
247
active funds
$140M
million in charitable assets
We believe working together will build a better community.
Building housing people can afford, initiatives on caregiving and preventing scams, and offering education about philanthropy are ways the Community Foundation works with residents to build long-term caring solutions. When we pitch in and share responsibility for our community's well-being, we can increase the quality of life for generations of Nevadans. That is what sets the Community Foundation apart from commercial gift funds. Our mission is not growth, it is service.  Our measurement is not assets, it is impact. Our interest is in the community's interest.
Latest Blogs
Selling a Business or Investment Property? Learn about the Zero Tax Sale
September 17, 2021
Selling a business or investment property all too often results in needlessly giving money away to the government, especially when charitable giving is a goal. The Community Foundation can combine such transactions with funding a charitable trust, establishing a family foundation or a scholarship fund, and many other ideas. For those who visit with us, we can help them achieve philanthropic goals and often significantly limit their capital gains tax.
Help Spread the Word about Our – Your – Community Foundation
September 11, 2021
While the reach and profile of the Community Foundation of Northern Nevada have grown year by year, many in our community are still not aware all that we offer. We continue to enlist your help in getting the word out about the depth, breadth and value of services we provide. Plus a special 9/11 note of remembrance.
United in Resilience: Join the Virtual 2021 Statewide Philanthropy Summit Sept. 17
September 03, 2021
The Moonridge Group based in Las Vegas will hold its annual Philanthropy Leaders' Summit on Friday, September 17, 8:30 -11:30 a.m. The event this year is virtual and highly recommended for fundholders and those wanting to learn about the world of philanthropic giving. The Community Foundation of Northern Nevada has helped support this event to educate and engage an ever-growing audience in philanthropy.
"I was born to a loving family who gave me a safe and beautiful home, sent me to good schools, provided me with many wonderful travel experiences, and gave me every opportunity to be successful. All I want is to help others realize their dreams, reach their potential, and have a chance for success like I had"
- Jim Pfrommer, Past Board Chair