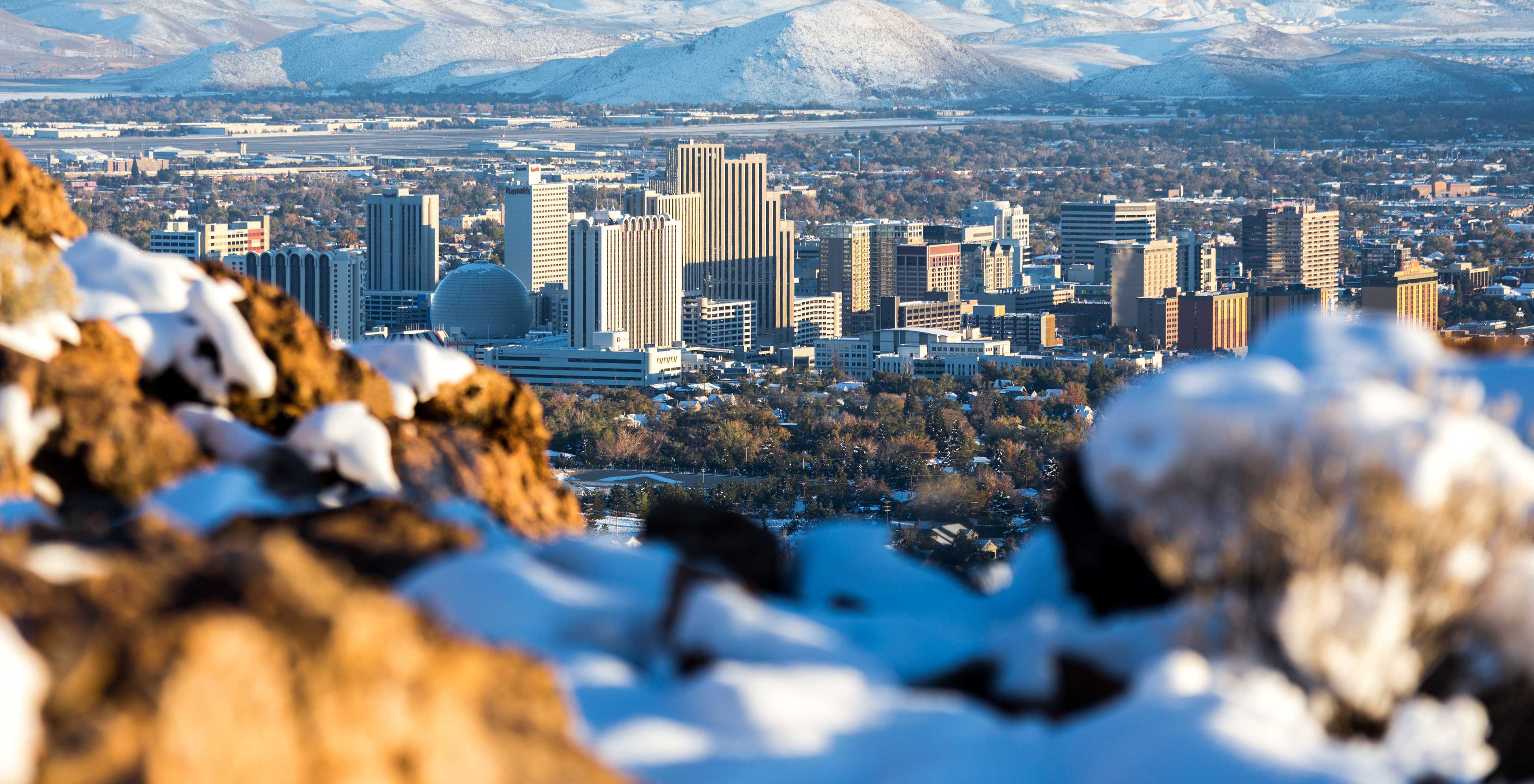 Discover (or Rediscover) Northern Nevada
The Community Foundation
of Northern Nevada welcomes you!
Whether you're new to our area or rediscovering
Northern Nevada as we continue to do,
this page is for you.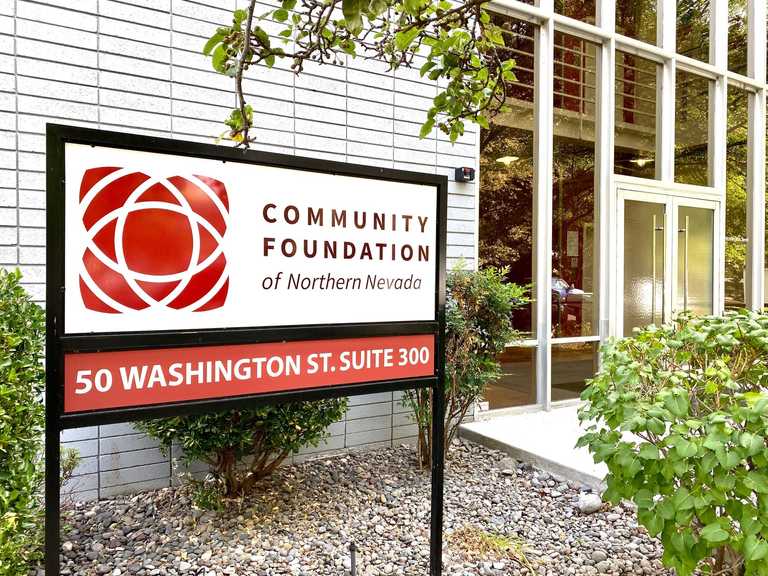 Contact the Community Foundation
The Community Foundation is well-connected throughout Northern Nevada. When you're new in town, we're glad to be among the first people you meet! We can help you get acclimated, connected and "in the mix" quickly. And we have a variety of free resources and experts for smart tax planning and setting up funds to reflect your dreams and aspirations. Welcome to our hometown, and we're so glad you've made it yours, too!
Email the Community Foundation
Call 775-333-5499
Things to Know
Reno named Best Small City by BestCities.org
Says "Natural assets and growing infrastructure make 'little city' Reno a big-time destination for visitors and talent." For details, visit the website, BestCities.org
---
Just how big is the Biggest Little City in the World?
Data according to macrotrends.net
| | | |
| --- | --- | --- |
| Reno Metro Population | Year | Change from Prior Year |
| 523,000 | 2022 | 1.75% increase |
| 514,000 | 2021 | 1.98% increase |
| 504,000 | 2020 | 2.02% increase |
| 494,000 | 2019 | 2.07% increase |
| 484,000, | 2018 | 2.54% increase |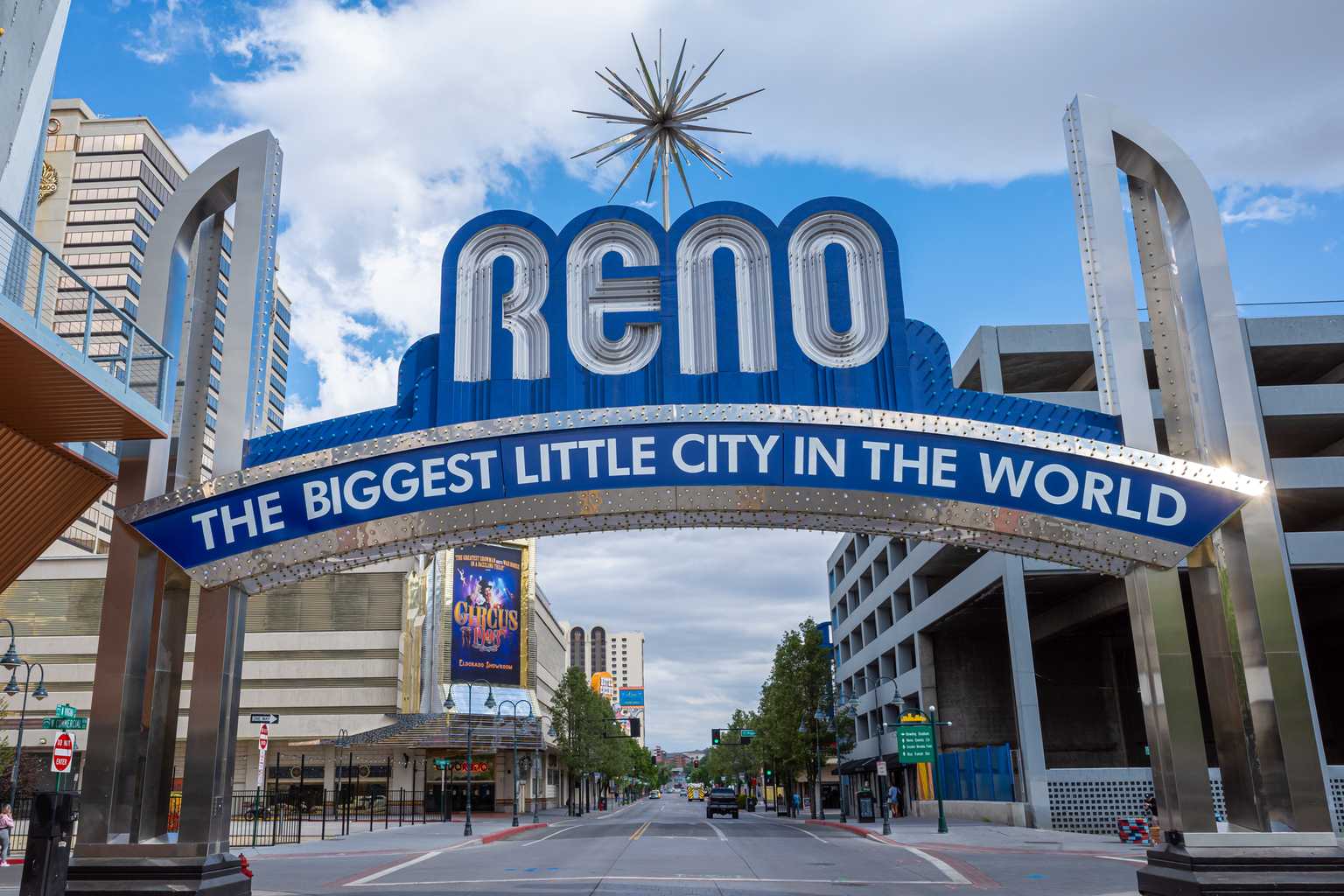 Enjoy Northern Nevada in all Four Seasons
Reno-Sparks, Tahoe, the Carson area and surrounding areas provide an abundance of opportunities for residents and visitors to enjoy the beauty and bounty of our region in all four seasons. 
WINTER in Northern Nevada can be snowy and wintry, or sunny, warm and spring-like, as well as all of the above on any given day. Depending on the storms and weather patterns, skiers and snowboarders take to the slopes, adventurers trek out to the white horizons on cross-country skis or snowshoes. On warmer days, the Truckee River is the scene of kayakers, the parks are bustling and people are out and about on foot or bikes.
SPRING is beautiful as the area's natural desert browns and tans spring into green with bursts of every color. Snow activities often continue well into April or May, while sports fields are in full motion picnics, river rafting, neighborhood walks, outdoor concerts, and food trucks bring about gatherings of friends.
A resource for events and things to do is RenoTahoe.com.
SUMMER is festival season, whether that's Shakespeare at Lake Tahoe throughout the summer, Artown and Independence Day events throughout Reno-Sparks in July, or the hot rods and classic cars all over town for Hot August Nights. From performances indoors and out to the splendor of a day on the shores of Lake Tahoe, there is no shortage of places to go, people to see, and things to do in Northern Nevada.
FALL makes itself known with a visual change. The skies above Reno are full of hot air balloons as September gets underway, replaced a week later by vintage and demonstration airplanes. Gorgeous autumn colors start to appear, a few leaves here, a few there. Soon, as the calendar moves toward late October and Carson City's annual Nevada Day Parade, the area becomes a vibrant panorama as green gives way to orange, red, gold, yellow. Be sure to capture your photos when you see the scene that moves you – the fall season of full color can be brief, as autumn winds and winter snows will soon be on their way.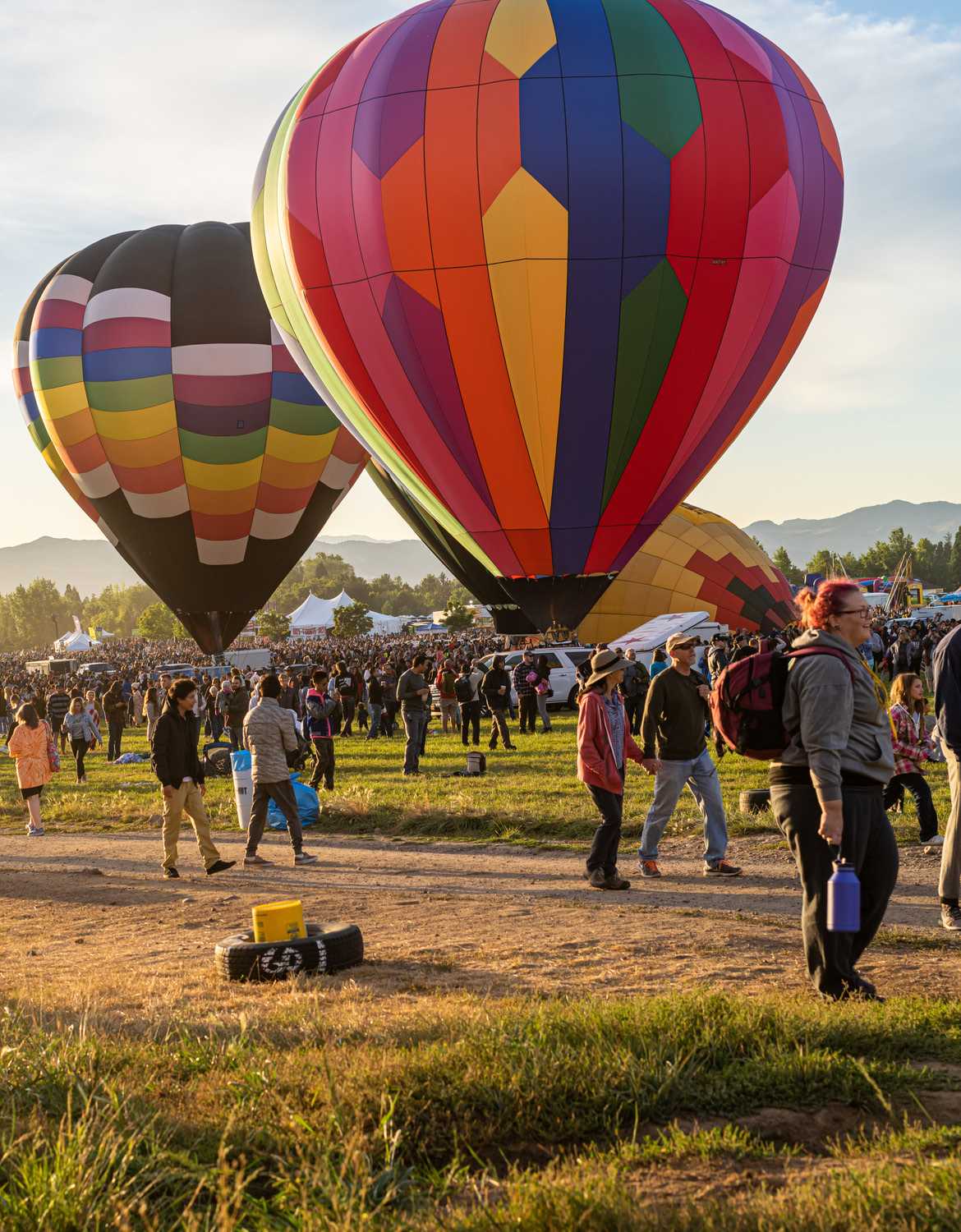 Reno Highlights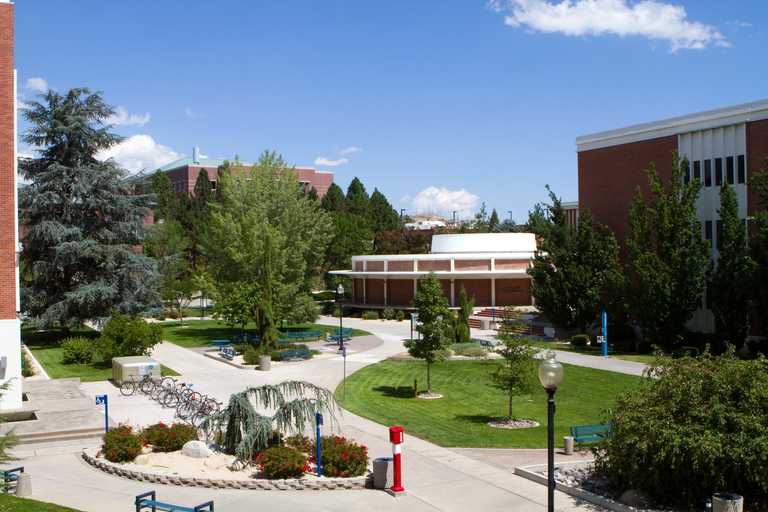 A University Town
Reno isn't widely known as a university town because of so many other shining facets of the city. Yet it is.
The University of Nevada, Reno is a beautiful, growing campus thriving with  more that 21,000 students and an acclaimed national research university with thriving medical school. It's the home of the Wolf Pack athletic teams of the Mountain West Conference, and a force across industries in Nevada's growing entrepreneurial economy.
More information: University of Nevada, Reno's website
K-12 Education
Washoe County School District (2021) has 67,301 students taught by nearly 3,900 teachers in 96 schools, including five recently opened schools. Several new schools are planned or under construction, as part of a $1 billion investment by 2025. Washoe County has the second largest school district in the state, behind only Southern Nevada's Clark County School District.
More information: Washoe County School District's website
The Community Foundation of Northern Nevada
As a nonprofit community foundation since 1998, our mission is to strengthen Northern Nevada by connecting people who care with causes that matter.
Simply put, that means that you can put your money where your heart is! Leverage smart investments, receive personal service by non-commissioned expert philanthropic advisors -- and you advise what community impact you wish to make.
Visit our website, nevadafund.org
Sports in Northern Nevada
Reno-Sparks is a recreational paradise, boasting top-rate experiences with championship golf courses, an indoor ice arena (Reno Ice) in south Reno, the National Bowling Stadium in downtown Reno that plays host to several major tournaments each year, plus world-renowned Lake Tahoe just 45-minutes away with all it has to offer for boating, fishing, and skiing.
For those seeking spectator sports, Reno-Sparks offers professional and major college sports to thrill residents and visitors year-round.
Pro sports enthusiasts can enjoy the highest level of minor league baseball with the Triple-A Reno Aces, affiliated with Major League Baseball's Arizona Diamondbacks. A staple in Reno for more than 10 years, the Aces play at Greater Nevada Field, a 9,000-seat ballpark in the heart of downtown. Now a member of Triple-A West (formerly the Pacific Coast League), the Aces play a 140-game schedule from April through September.
As one of fewer than 50 events on the PGA Tour, the Barracuda Championship (formerly the Reno-Tahoe Open) has been a fixture on the schedule since 1999 and features a unique modified stableford scoring system, with players accumulating points for low scores as opposed to traditional stroke play scoring. The 72-hole tournament is played in July at Old Greenwood at the Tahoe Mountain Club in nearby Truckee and features up-and-coming stars, as well as familiar names with major and tour wins to their credit.
Fans of major college sports can check out the Nevada Wolf Pack, members of the Mountain West Conference who compete at the highest level of collegiate athletics (Division I for all sports, including the Football Bowl Subdivision). Offering 15 men's and women's intercollegiate sports with on-campus facilities and free on-campus parking, football plays at Mackay Stadium while men's and women's basketball teams compete at Lawlor Events Center. Baseball and softball have their own on-campus ballparks, as well, and volleyball uses the Virginia Street Gym as their home court.