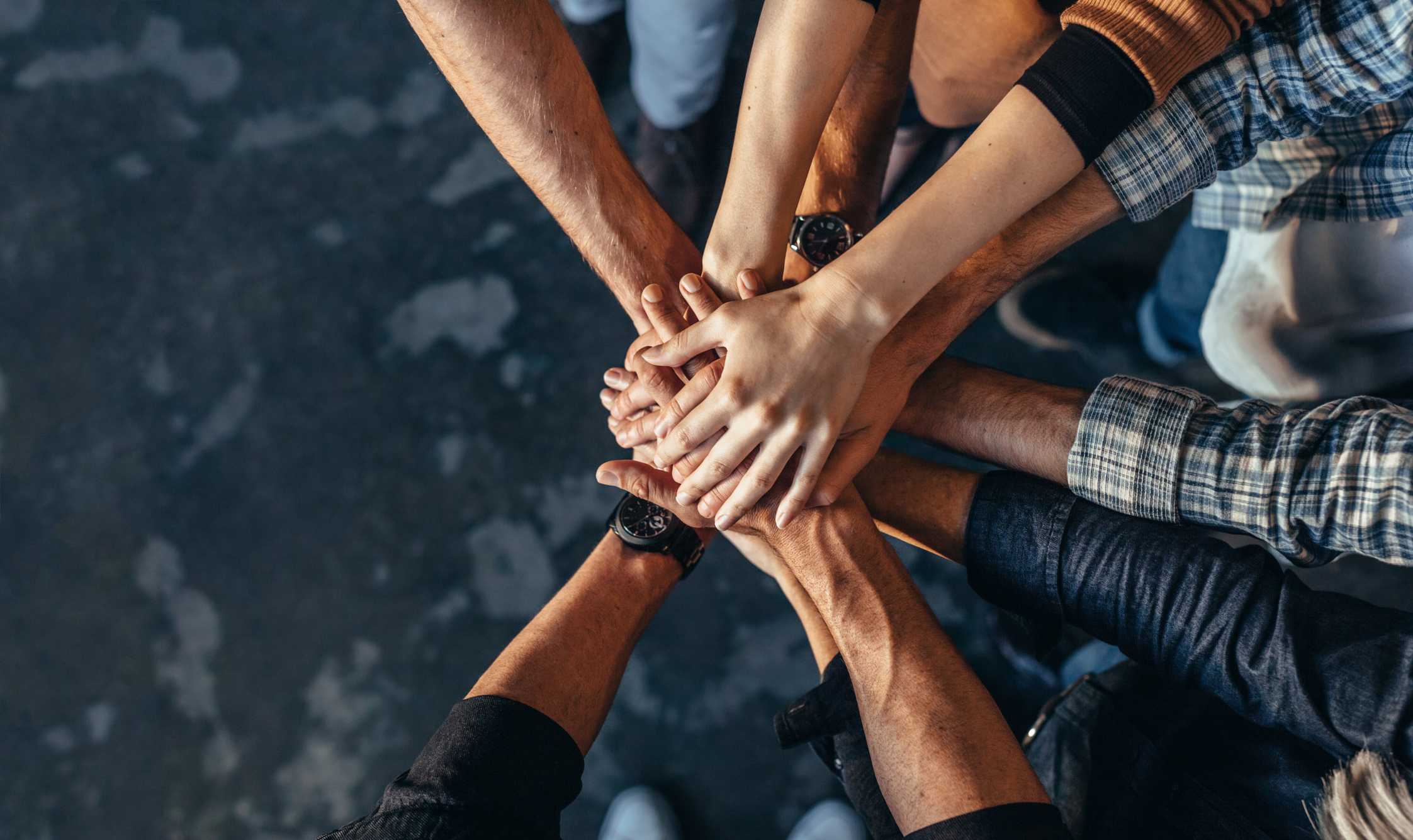 100% Giving Board Award - Recognizes your heroic board!
The 100% Giving Board Award recognizes nonprofits that actively encourage their Board members to make a personal financial gift to the organization's operating fund. While time and talent on the board are necessary, board members' personal financial contribution to the nonprofits they serve is crucial.
Each year, the Community Foundation's 100% Giving Board Award recognizes northern Nevada nonprofits for having each of their board members financially support their organization's work in the region. The Giving Board members support their chosen cause and the mission of their organizations by making an annual gift. You understand your role as a board member, and you are commended for your commitment.
First presented in 2008 (when just 13 charities received the award), the number of organizations qualifying for this award has dramatically increased since its beginning!
100% Giving Board Organizations for 2023
Image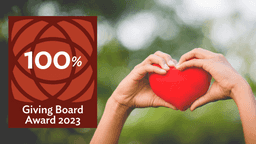 In 2023, 116 organizations' Boards contributed a total of $8,430,660 from 1,315 board members to support the organization they serve. Well Done!
Each organization receives a certificate to share with its board indicating how many years they've been a member. Additionally, our award assets are provided to each organization so they can proudly display them on their website and social media to highlight their boards' commitment.
We send this list of awarded organizations to donors, fundholders, community leaders, and other grant-making bodies in our area to make sure anyone and everyone knows these organizations and board members are working together for our community and personally demonstrate their belief in the work being done.
Applications open each September for the Giving Board Award and are announced with National Philanthropy Day in November. 
Click here to download the PDF of 2023 awardees
List of local organizations who earned the 100% Giving Board Award in 2023:
ACCEPT 
Adopt a Vet Dental Program, Inc. 
Alliance with the Washoe County Medical Society (AWCMS) 
Animal Ark, Inc. 
Artown 
Arts for All Nevada 
Association of Fundraising Professionals Sierra Chapter 
Awaken INC 
Big Brothers Big Sisters of Northern Nevada 
Boys & Girls Club of Truckee Meadows 
Boys & Girls Clubs of Western Nevada 
Bristlecone Family Resources 
Build Our Center, Inc. 
Cancer Community Clubhouse 
Carson City Symphony Association 
Carson Valley Sertoma Club 
Catholic Charities of Northern Nevada 
Center for Adaptive Riding 
Center for Healthy Aging 
Communities In Schools of Western & Northeastern Nevada 
Community Foundation of Northern Nevada 
Community Health Alliance Foundation 
David J. Drakulich Foundation 
Dress for Success Reno/Northern Nevada 
DRI Research Foundation 
Eddy House 
Education Alliance of Washoe County 
Excel Christian School 
Feeding Pets of the Homeless 
Food Bank of Northern Nevada 
For Kids Foundation 
Friends In Service Helping (FISH-Carson City) 
Friends of Dangberg Home Ranch 
Friends of Nevada Wilderness 
Girl Scouts of the Sierra Nevada 
Girls on the Run Sierras 
Great Basin National Park Foundation 
Great Basin Outdoor School 
Hosanna Home 
Humane Network 
JUSTin HOPE Foundation 
Katie Weingartner Foundation 
Keep Truckee Meadows Beautiful 
Lahontan Audubon Society 
LEAD with Horses 
Lizzy Hammond Foundation 
Mountain View Montessori School 
National Council of Juvenile and Family Court Judges
Nature Conservancy, Nevada Chapter 
Nevada Area Council, BSA 
Nevada Cancer Coalition 
Nevada Comedic Training DBA Reno Improv 
Nevada Diabetes Association for Children and Adults 
Nevada Humanities 
Nevada Land Trust 
Nevada Museum of Art 
Nevada Outdoor School 
Nevada Women's Fund 
Northern Nevada Children's Cancer Foundation 
Northern Nevada Dream Center 
Northern Nevada HOPES 
Northern Nevada International Center 
Northern Nevada Math Club Inc DBA Nevada Math 
Northern Nevada RAVE Family Foundation 
Northern Nevada Rural Concert Initiative 
Note-Able Music Therapy Services 
One Truckee River 
Opportunity Alliance Nevada 
Parkinson Support Center of Northern Nevada 
PBS Reno
Pioneer Center for the Performing Arts 
Planned Giving Round Table of Northern Nevada 
Planned Parenthood Mar Monte 
Poppy Foundation 
Rebuilding Together Northern Nevada (RTNNV) 
Reno Jazz Orchestra 
Reno Little Theater 
Reno Philharmonic Association 
Reno Rodeo Foundation 
Ron Wood Family Resource Center 
Ronald McDonald House Charities Northern Nevada 
Safe Haven Wildlife Sanctuary 
Sierra Arts Foundation 
Sierra Kids Foundation 
Sierra Music Society 
Sierra Nevada Ballet 
Sierra Nevada Journeys 
Sierra School of Performing Arts 
Sierra Watercolor Society 
Soroptimist International Truckee Meadows 
Soulful Seeds 
Sparks Heritage Foundation & Museum, Inc. 
SPCA of Northern Nevada 
STEP2, Inc. 
Tahoe Fund 
Tahoe Institute for Natural Science 
Tahoe Rim Trail Association 
Tahoe-Pyramid Trail 
The Altruistic American 
The Children's Cabinet 
The Harrah Automobile Foundation 
The Salvation Army of Washoe County 
The Terry Lee Wells Nevada Discovery Museum 
TheatreWorks of Northern Nevada 
Truckee Donner Land Trust 
Truckee Meadows Community College Foundation 
Truckee Meadows Parks Foundation 
Truckee Meadows Tomorrow 
Twentieth Century Club 
Urban Roots 
Veterans Guest House 
Volunteers of America, NCNN 
Walker Basin Conservancy 
Washoe CASA Foundation 
Women and Children's Center of the Sierra 
Xquisite