Recognize your heroic board!
The 100% Giving Board Award recognizes nonprofits that actively encourage their Board members to make a personal financial gift to the organization's operating fund. While time and talent on the board are necessary, board members' personal financial contribution to the nonprofits they serve is crucial.
2022 Applications Are Open for the Community Foundation's 100% Giving Board Award
Each year, the Community Foundation's 100% Giving Board Award recognizes northern Nevada nonprofits for having each of their board members financially support their organization's work in the region. The Giving Board members support their chosen cause and the mission of their organizations by making an annual gift. You understand your role as a board member, and you are commended for your commitment.
First presented in 2008 (when just 13 charities received the award), the number of organizations qualifying for this award has dramatically increased since its beginning!
Image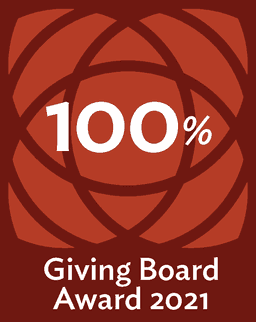 In 2021, 104 organizations' Boards contributed a total of $5,083,775.53 to support the organization they serve. Well Done!
A special shout-out goes to Keep Truckee Meadows Beautiful for making the list every year for all 14 years!
100% Giving Board Organizations for 2021
View or download PDF of the full list
Each organization receives a certificate to share with its board indicating how many years they've been a member. Additionally, we had a logo designed that we share with each organization which they can proudly display on their websites and use in their communications pieces to highlight their boards' commitment.
We send this list of awarded organizations to donors, fundholders, community leaders, and other grant-making bodies in our area to make sure anyone and everyone knows these organizations and Board members are working together for our community and personally demonstrate their belief in the work being done.
100% Giving Board Application