Fresh, New Nevadafund.org Redesigned with You in Mind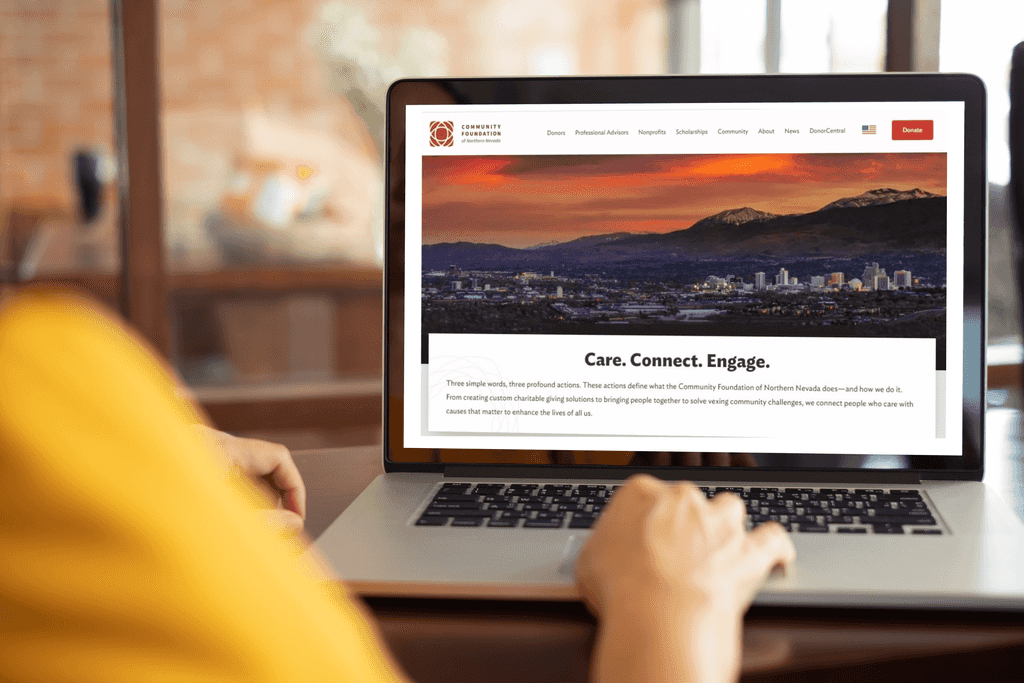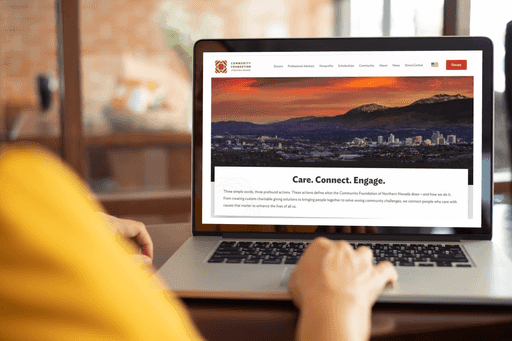 The Community Foundation's new website: email your feedback here
Earlier this month, the Community Foundation of Northern Nevada launched a brand new website!
And yes, we are excited – and extremely proud of it. If you haven't had the opportunity to visit the site since launching over the past few weeks, you can check out the new nevadafund.org here.
Months ago, we listened to feedback and set out to create a website that encourages visitors to explore the possibilities of philanthropy. We redesigned nevadafund.org with you in mind. We welcome your comments, reviews and suggestions on the Contact Us page.
While we continue to fine-tune the new site as part of the launch phase, we believe you'll quickly see its strengths in navigating the wealth of information with a more streamlined and intuitive experience. The website features a clean look with fresh graphical touches, plus more local photos and stories about the generous and passionate people of our community.
Special thanks to our Foundation Board members and professional advisors and web designers Milan and Catherine at MeshCreative and for the guidance of the Community Foundation's Marketing Committee: Craig King, Edward Estipona, Paul Mitchell, Kelly Glenn, Margaret Stewart and Nick Tscheekar.
---
This Month: An overview of "Choose a Fund"
In each monthly edition of Community Matters, we'll focus on one aspect of our new website to help highlight our resources. This month, we focus on the Choose a Fund section under the Donors tab.
Regardless of what issue moves you to take action, we can help you create a fund that evolves with you, your family, and your needs. You'll find easy-to-understand explanations of Community Foundation fund options, including:
Donor Advised Funds: Tax-advantaged, convenient way to organize your philanthropy.
Scholarship Funds: Help shape the future for deserving students.
Field of Interest Funds: Make an impact in the cause or place you're most passionate about.
Legacy Funds: Invest in future generations by learning about tax-wise strategies that can benefit your estate or family.
Nonprofit Funds: Build an endowment to support your mission.
Affiliate Funds: Established by residents of a community for the express benefit of that community – forever.
Whether you are considering opening a donor-advised fund to start your charitable giving now or you're planning for the future, we offer a fund that meets the level of involvement you want in your philanthropy and will make the most meaningful impact. Visit the Choose a Fund section under the Donors tab or contact the Community Foundation at (775) 333-5499 for more information.