Community Foundation's Tips and Videos Help People Avoid Scams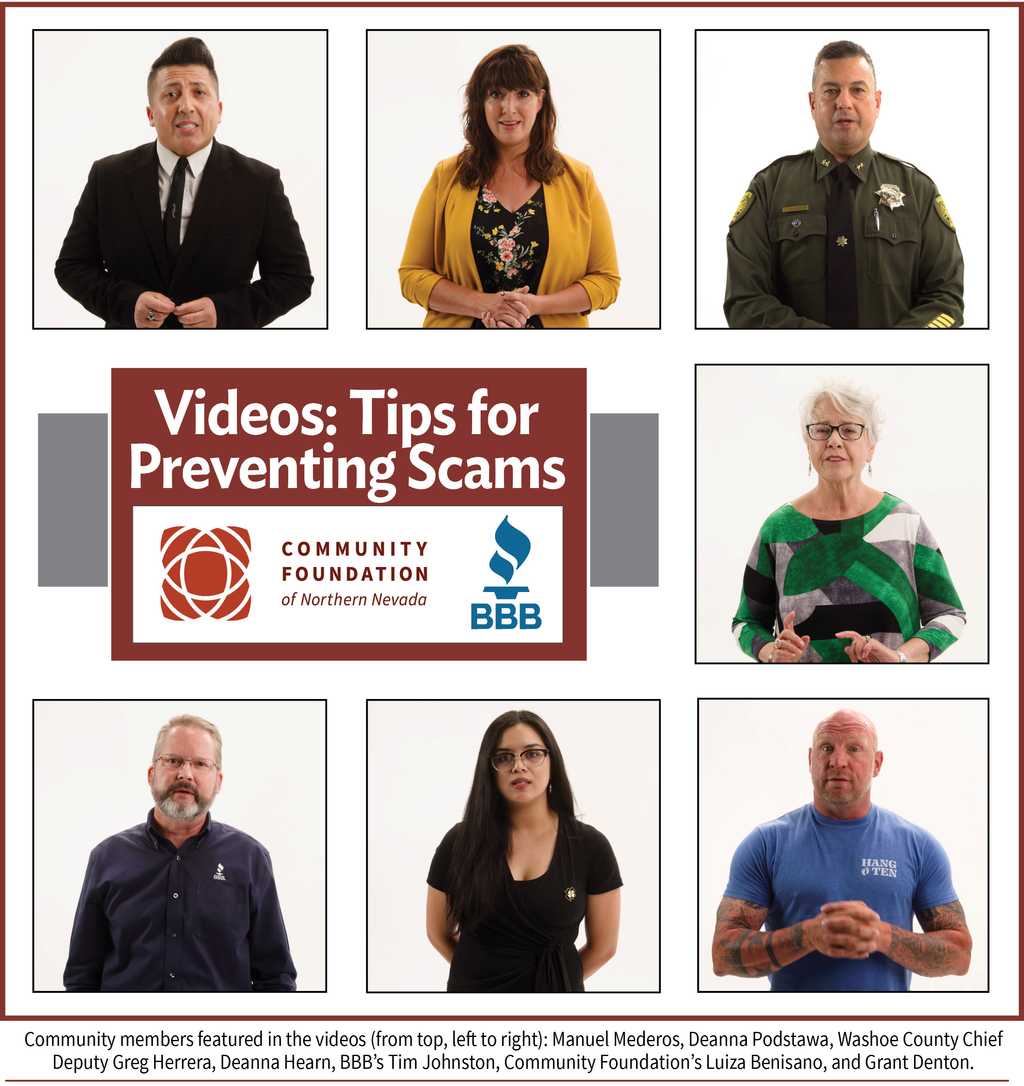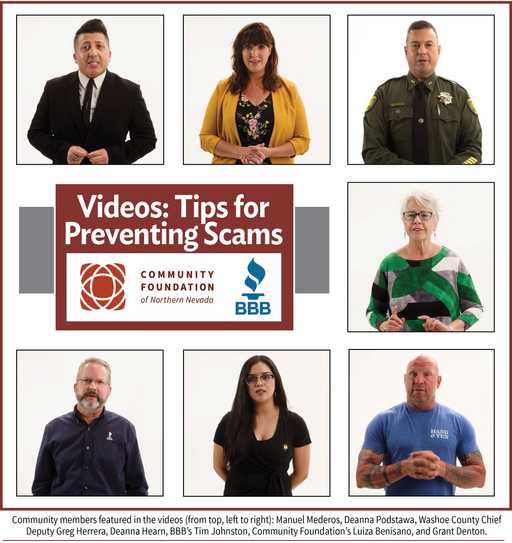 By David Stipech
Director or Communications and Marketing
Chances are, you, your clients, business associates, or family members have been the victim of a scam or fraud – a disturbing, destructive, and often devastating experience. In fact, according to the Federal Trade Commission, more than 2 million Americans are victims of scams and fraud each year. The steady supply of sly, persistent scammers, often deploying today's sophisticated technology, only increases the likelihood of scammers targeting you, your family, or your friends.
As part of our mission of service to benefit our region, the Community Foundation of Northern Nevada offers a number of tips and resources through our Preventing Financial Scams Initiative. The Community Foundation, working with the Better Business Bureau, has produced a series of short public service videos on scam prevention. That series of free videos is available on our website or the Community Foundation of Northern Nevada's YouTube Channel.
There are 11 videos averaging 90 seconds in length, each one on a specific type of scam. In addition to English, two of the videos are also available in Spanish and Tagalog:
General scams (available in English, Spanish and Tagalog)
Telephone scams
Romance scams
Email scams
Grandparent scams
Puppy scams
Notario Fraud scams (immigration/legal fraud, available in English, Spanish and Tagalog)
The video feature community members Manuel Mederos, Deanna Podstawa, Washoe County Chief Deputy Greg Herrera, Deanna Hearn, BBB's Tim Johnston, Community Foundation's Luiza Benisano, and Grant Denton.
The Community Foundation launched its Preventing Financial Scams Initiative in 2019 after seeking feedback from the community to identify pressing issues in which the organization could make a difference. The Initiative is directed by a steering committee of community members who guide the staff efforts of Community Engagement Officer Nick Tscheekar along with Associate Luiza Benisano. 
All Preventing Financial Scam Initiative resources are free online at nevadafund.org/scams. They include regularly updated tip sheets via email, a twice-monthly electronic newsletter, and community presentations. Featured in the materials are various ways of reporting scams to local and national law enforcement, as well as through the BBB's ScamTracker online system.
Please share this blog post and help us spread awareness of the video series, tips and resources to help keep people from falling victim to scammers.
The Community Foundation of Northern Nevada is strengthening our community through philanthropy and leadership by connecting people who care with causes that matter. We welcome your call at 775-333-5499 or email us at info@nevadafund.org. Or visit our website, nevadafund.org.
Feb. 26, 2021