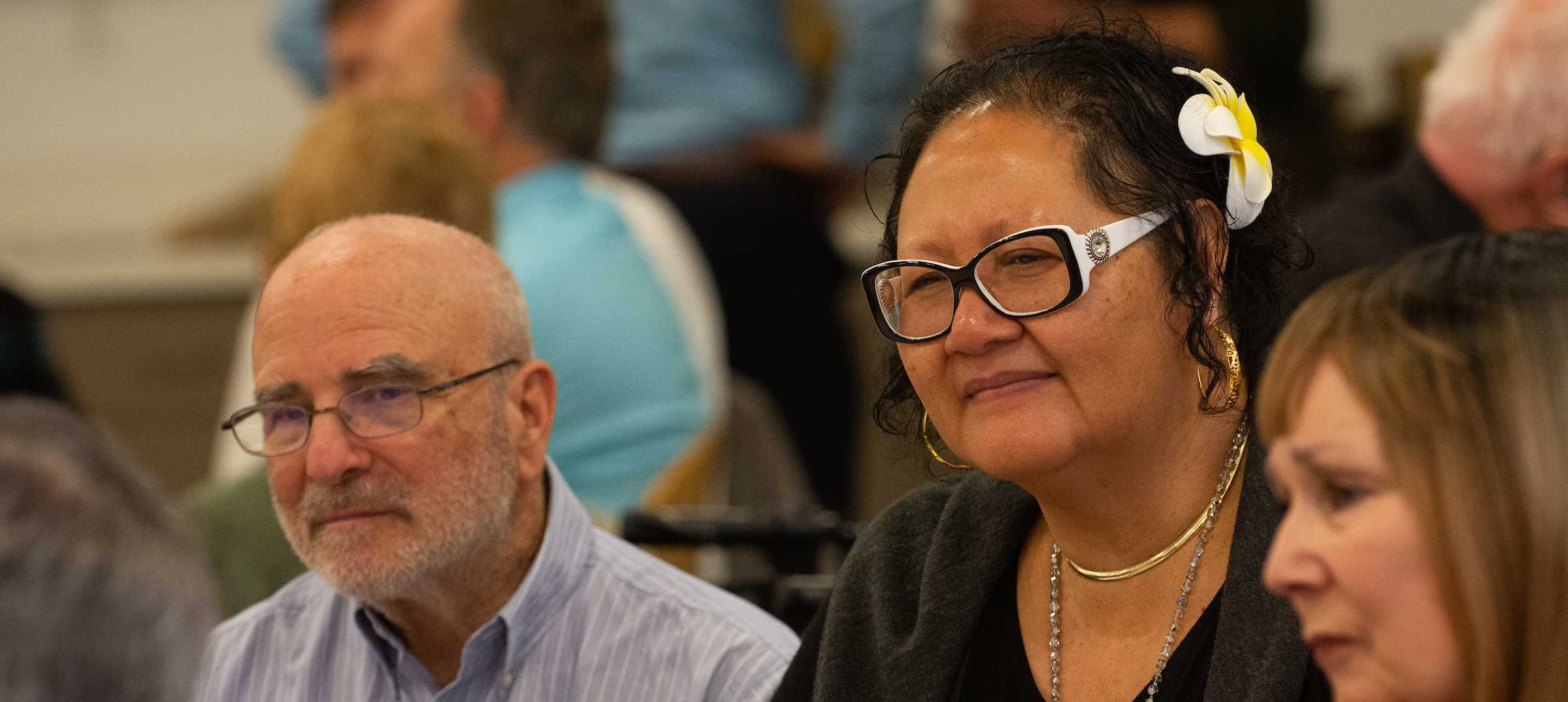 Preventing Financial Scams
Protecting our community through education and collaboration.
The Community Foundation's newest initiative is directed at preventing financial scams. There are many types of financial scams:
A strange caller asking you for your Social Security number.
A romantic partner controlling your finances.
Caregivers exploiting vulnerable seniors.
A family member making suspicious cash withdrawals.
Predatory loans.
We launched the Preventing Financial Scams Initiative by hosting two community conversations in 2019. We convened funders, professional advisors, nonprofits, and government agencies to learn more about the most pressing issues. Most importantly, the Community Foundation listened to people who had been directly impacted by scams or financial abuse. Residents shared their stories, discussed many forms of financial scams, and identified solutions. Participants envisioned the Community Foundation as an educator on scams.
---
Tips to Protect Yourself
Be mindful of messages that have a sense of urgency or emotional amplification
You do not have to send money to receive a prize
The Social Security Administration and IRS will not call you to confirm your Social Security Number
Do not send money or gift cards to someone you have never met
If you suspect fraud, file a complaint with the Nevada Attorney General online or by calling 888-434-9989. You can also file a complaint with the Federal Trade Commission (FTC) online or by calling their Consumer Response Center at 877-382-4357.
If you suspect someone elderly or vulnerable is being abused, exploited, neglected, or abandoned, contact Nevada Adult Protective Services online or by calling 888-729- 0571
---
Recent Community Foundation Scam Alerts and Tips
Subscribe to Scam Alerts and Tips Email Updates
Imposter Scams Take Many Forms - May 20, 2021
Vaccine Phishing Attacks up 530% - May 6, 2021
Online Scams - April 15, 2021
Vaccine and Charity Scams - April 1, 2021
Image
In a recent press release, IRS Commissioner Chuck Rettig warned of a surge of tax-related fraud and identity theft surrounding Coronavirus Tax Relief: "'The IRS isn't going to call you asking to verify or provide your financial information so you can get an economic impact payment or your refund faster… That also applies to surprise emails that appear to be coming from the IRS. Remember, don't open them or click on attachments or links.
Visit IRS.gov for the most up-to-date information
Events
Subscribe to our Scam Alerts newsletter to receive notifications about events and educational opportunities to prevent scams.
Request an event
Would you like to have an educational event with your organization, club, neighbors, or family? Call the Community Foundation at 775-333-5499 or email Nick Tscheekar: NTscheekar@nevadafund.org
Share Your Story
Do you have a story about scams you would like to share? Were you able to stop a scammer? Please email Nick Tscheekar: NTscheekar@nevadafund.org and include the following information:
Your name
Your email
Briefly describe the scam. What happened?
What do you want others to know?
Was there anything or anyone that was helpful?
Your story will not be shared without your permission.
Please note this platform is instead only to share helpful information with the community and will not prompt a law enforcement response. Fraud reports or complaints should be submitted to the Nevada Attorney General at http://ag.nv.gov/Complaints/File_Complaint/ or by calling 888-434-9989. You can also file a complaint with the Federal Trade Commission (FTC) by calling their Consumer response Center at (1-877-382-4357 or visiting https://ftc.gov/complaint.
"The Community Conversation is an excellent format to get large amounts of information"
- Fred Ranney, participant in Preventing Scams Dinner and Conversation