As a Remarkable Era Closes, an Exciting New Era Awaits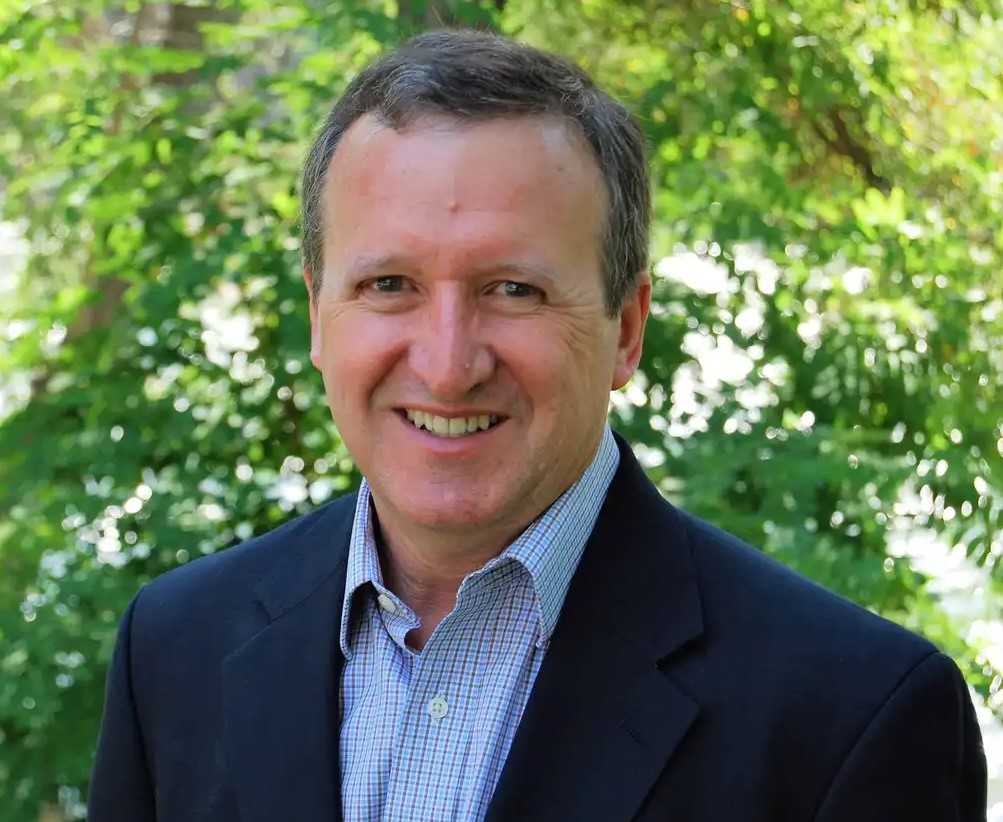 By Kevin Melcher
Chair of the Community Foundation Board of Trustees
---
On Friday, January 28, one era ended, and a new one began. Longtime Community Foundation President and CEO Chris Askin retired after nearly 22 years. The Board, the staff, and the community extend our sincere gratitude and wish Chris and his wife Ann a wonderful and fulfilling retirement full of travels and adventures.
---
I begin with an update, that from the national search that began in 2021, our recruitment firm has identified a number of strong CEO candidates. The Search Committee, which I chair, is conducting interviews to select a successor in the coming weeks.
The Community Foundation enters this new era with energized enthusiasm to build on all that has been established since its founding in 1998. There is so much to be excited about! We are well positioned financially, in our resources, and most importantly, in the commitment of our skilled and talented people. 
Any crossroads we face will quickly become challenges that we have met, together. When we will look back to these times and say, "Remember when," we will all be very proud of our accomplishments. 
While a long-serving CEO becomes the face and identity of an organization, the Community Foundation's success is the result of efforts of many, many people. 
Ultimately, we are deeply grateful for the generous, financially savvy people who are the real "foundation" of all we do: fundholders, those arranging legacy (bequest) gifts, professional advisors, and those who donate treasures, property, or businesses that benefit the community while fulfilling their philanthropic aspirations and financial and tax goals.
Our Vibrant Community Foundation, Moving Forward 
Coming off an especially strong year in 2021, in which assets grew to an estimated $155 million for the first time, this staff and Board, working together, are focused on building on our momentum. We will, of course, continue the quality work of this organization, yet we have sights set even higher in advancing our community mission into the future.
I am honored to be serving with so many people who have a passion for making our quality communities stronger and healthier. If a crystal ball were available to view the future, I suggest we'd see the following:
A new leader of the Community Foundation with energy, experience, and enthusiasm to continue the strong growth of fundholders and assets. 
A Board of Trustees and Advisory Board with renewed engagement and vision to provide quality governance reflecting the demands during these challenging times.
Continued staff commitment to working together in elevating the depth and breadth of our vital relationships to new levels.
New fundholders with creative new ideas and strong interests in furthering our ongoing initiatives and growing the Community Endowment.
Enhanced outreach into areas of our communities that are underserved and in need of extra support.
 Increased collaboration with new and existing partners and other non-profit organizations, including our K-12 and Higher Education communities.
As our region expands in population and new businesses, opportunities, and challenges will continue to arise. I fully believe that because of the quality connections and positive energy that the Community Foundation continues to cultivate, we will continue to lead alongside other wonderful local organizations and individuals.
Any crossroads we face will quickly become challenges that we have met, together. When we will look back to these times and say, "Remember when," we will all be very proud of our accomplishments. 
Thank you for your involvement and interest in the Community Foundation of Northern Nevada. I am honored there are so many individuals in our communities to share these experiences with. Onward and upward we go!
---
The Community Foundation of Northern Nevada is strengthening our community through philanthropy and leadership by connecting people who care with causes that matter. We welcome your call at 775-333-5499 or email us at info@nevadafund.org.
Editor's Note: Our entire team here at the Community Foundation wishes Chris and Ann well in their new chapter together. You can send Chris an email, which we will forward on, at info@nevadafund.org, and read more about Chris and our history on our website.