Make An Impact At Any Age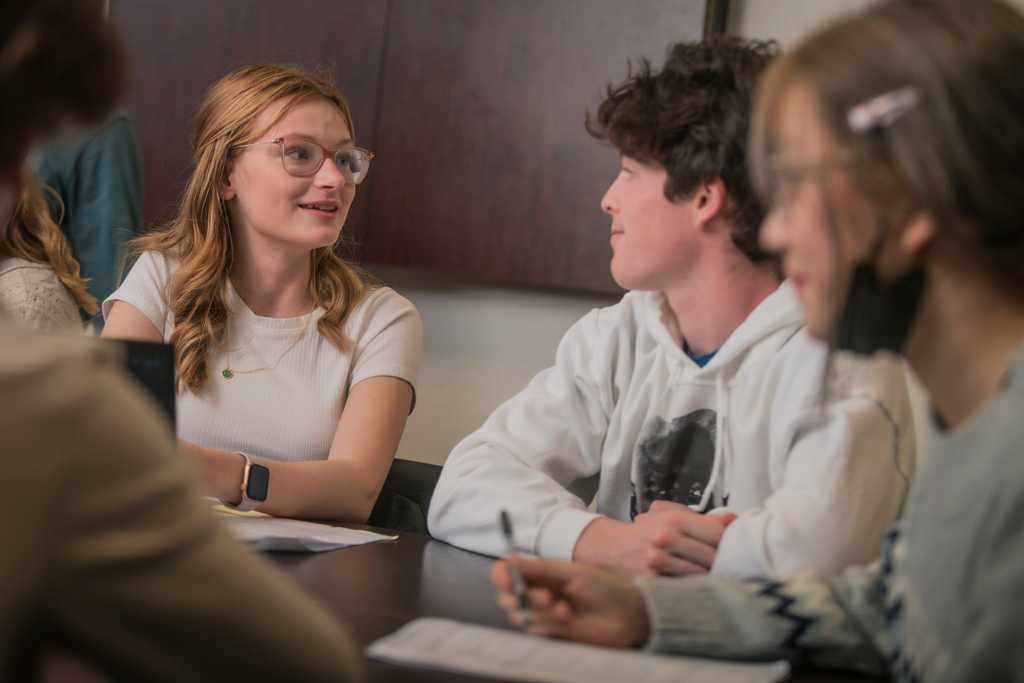 Written by Ashley Martinez, Marketing Intern 
If I had $10,000, what's the first thing I would do?
The thought might cross your mind each time you see the latest lottery winners on the evening news. Members of the High School Giving Circle (HSGC) ask themselves the same question. However, the question rings differently for the high school students interested in supporting their community: if I had $10,000, how could I help?
One student wrote, "I want[ed] to learn about the impact my decision has upon people and the difference I can make."
"Many teenagers want to make a difference but aren't sure how," another student expressed. "This committee gives them a voice."
Each year a generous donor gifts $10,000 to be granted to local nonprofits through the High School Giving Circle. The HSGC brings students together who want to support their community by learning and practicing philanthropy. Participating in the program is more than another activity to add to their resume, and it means a chance to make a difference in their community.
Each week from September to December, the meeting room is filled with thoughts and perspectives of students from all backgrounds to discover their shared causes. In 2022, the HSGC expressed interest in issues ranging from environmental issues to foster care programs and school violence. The HSGC met with nonprofit leaders, solicited grant proposals, shared their experiences, and asked hard questions.
"I have observed that most participants are already empathetic and compassionate and are eager to learn about the stories and struggles of those in need," said Catherine Leon, HSGC Facilitator. "Conversations around the role of privilege and power in giving and philanthropy can be particularly interesting and important. It's exciting to show them how being part of a giving circle is a step toward democratizing philanthropy."
The HSGC participants agreed to make the following grants in 2022:
Soulful Seeds NV for the Neighborhood Gardens
Women and Children's Center of the Sierras for program support, excluding food
Awaken Inc. for the Youth Intervention program
Washoe CASA for enrichment activities
Cancer Community Clubhouse for the Mindful Living Program
Project 150 for the purchase of quality shoes in bulk
Family Counseling Service of Northern Nevada for the Summer of Healing Camp
Their impact proves you can make an impact at any age through your philanthropy. Coinciding with the annual fall semester, applications are open to high school students in grades 9-12 at Washoe County public, private, or home schools. There is no GPA requirement to apply, and it costs students nothing to participate.
The High School Giving Circle starts again in Fall 2023! For more information, call the Community Foundation of Northern Nevada at 775-333-5499, or email Catherine Leon, High School Giving Circle Facilitator, at catleon08@gmail.com.