Exciting News! Eaton Dunkelberger Selected as Community Foundation's New President & CEO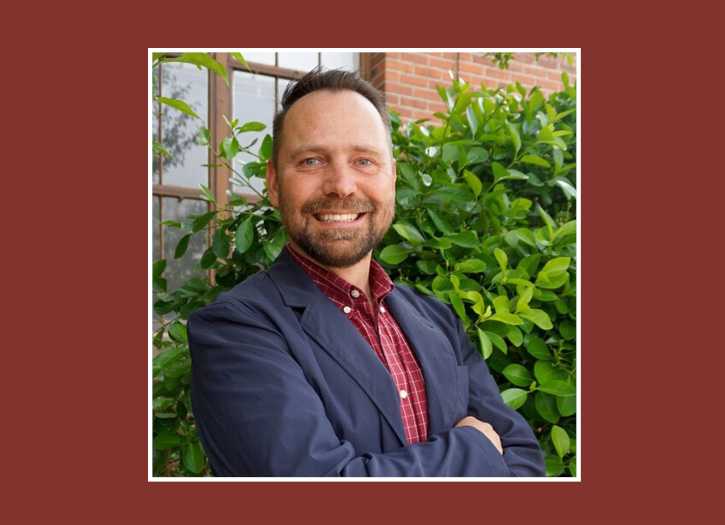 March 4, 2022 – For the first time in nearly 22 years, the Community Foundation of Northern Nevada is making preparations to have a new leader at the helm – a trusted name who is familiar to many in the Truckee Meadows.
Eaton Dunkelberger has been named as the Community Foundation's new President and CEO effective April 25. The announcement was made by Board Chair Kevin Melcher on behalf of the Board of Trustees.
Dunkelberger is well acquainted with the community and the Community Foundation from his decade as CEO of Sierra Nevada Journeys, the growing outdoor science education non-profit serving Nevada and California. He was selected following a national search to succeed Chris Askin, who retired in January after leading the Community Foundation since 2000.
"I believe the Community Foundation is poised for rapid growth within the community, expanding our impact through connecting people who care with causes that matter," Dunkelberger said. "We are in a great position to accelerate our growth of funds and assets, but more importantly, we are also in a great position to accelerate our growth of community impacts, which I'm excited to lead."
Board of Trustees Chair Kevin Melcher, who led the Search Committee working in collaboration with a national search firm, made the announcement in conjunction with the Trustees' vote to affirm Dunkelberger's appointment.
Read what Eaton shared with the Board and Staff as he was introduced as President & CEO
"In many searches I've been involved with over my career, one candidate eventually pops to the top above the others," Melcher said. "Eaton was that candidate in this search. I am honored to welcome him as President and CEO on behalf of the Board of Trustees, Advisory Board, Fundholders and Professional Advisory Committee. Eaton's leadership experience and local community engagement is critical as we move the Community Foundation towards new levels of community support."  
Dunkelberger has served since 2012 as CEO of Sierra Nevada Journeys, a thriving 501(c)3 nonprofit organization that since 2007 has provided outdoor science education to more than 200,000 youth with diverse backgrounds from throughout Northern Nevada and Northern California. Working closely with the small staff and board, he has led the organization to sustained, dynamic growth, including the successful completion of a $5.5 million capital campaign for its 515-acre Overnight Outdoor Learning facility at Grizzly Creek Ranch in Portola, California. 
Dunkelberger received his bachelor's degree from Stanford University and his M.B.A. from London Business School. He served in Iraq with the U.S. Marine Corps, and has a varied business, sales, fundraising and leadership background.
"I am fortunate to know many of the individuals on this board and staff, and I am excited to work together as colleagues to grow the awareness, fundraising, and impacts of the Community Foundation," Dunkelberger said. "The Community Foundation is known to have an incredible set of assets, which include a very robust team of high quality and passionate professionals at the staff and board level, along with a proven track record of convening stakeholders to address seemingly intractable problems within our community."