The Atlantis: Involved and Engaged with Our Community Through Corporate Philanthropy Partners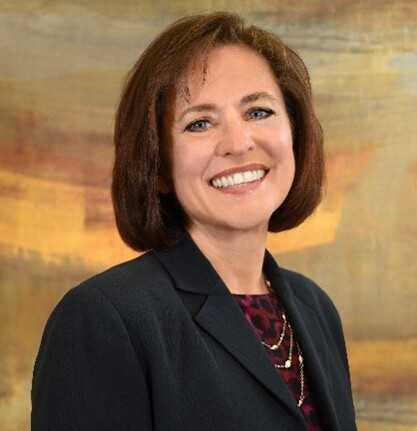 Heather Kinnear, Director of HR, Atlantis Casino Resort Spa
By Jamie Klund, Development and Grants Officer
There's never any down time in Heather Kinnear's world. That's because she's the Director of Human Resources for a very large employer based in Reno, and that employer is a 24/7/365 kind of business. The Atlantis Casino Resort Spa is experiencing labor shortages, like many businesses after more than 18 months of Covid-19 restrictions, shutdowns and other issues.
Kinnear, now in her sixth year with the Atlantis, manages a busy staff of just 10 employees for recruiting, hiring, background checks, training, benefits, on-boarding and dismissals for the Atlantis, which has more than 1,700 employees in a whole host of areas, including gaming, hotel operations, food and beverage and special events. She recently got approval to add three positions to her staff to help with recruiting and training.
"Many of our employees have been here 15, 20 or more years. There is a loyalty from this company to their employees and they really are like family," Kinnear said. "We guaranteed everyone their job when we were shut down and we maintained paying their benefits while they were furloughed. That doesn't mean employees don't lose their jobs sometimes – they still must show up and perform – but our loyalty works both ways; from the top down it is genuine, it's not just lip service or a motto."
The Atlantis is among several dozen area organizations who are current or prior members of Community Foundation's Corporate Philanthropy Partners program. The CPP businesses recognize the opportunity through a strategic plan of corporate social responsibility to improve the community for business, employees, and their families; engage employees; increase customer loyalty; protect and enhance the company's reputation; and create opportunities for business innovation and growth.
As a long-time Corporate Philanthropy Partner, the Atlantis provides convention/meeting rooms and food and beverage service through an in-kind arrangement for many of the Community Foundation's special events and meetings. Kinnear also has helped the Community Foundation with some team building and self-assessment training prior to Covid-19 and is currently serving on the search committee for the Community Foundation's next President & CEO
"We really appreciate what the Community Foundation does in the community to make it better for all of us," Kinnear said. "From their affordable housing campus, The Village on Sage Street, to helping family caregivers, preventing financial scams and leading the training of new nonprofit executives in their Nonprofit Academy, we're proud to be associated with the Community Foundation and value our involvement in their Corporate Philanthropy Partners program." 
The Atlantis also has an endowed scholarship with the Community Foundation called the Atlantis Award of Excellence. Meant for family members of employees, other than those of the senior management team, recipients get a four-year "full-ride" to either the University of Nevada, Reno or UNLV. The first awardee is just completing a four-year degree at the University of Nevada, Reno and plans to work as a manager at the Atlantis. A second recipient is about midway through college at the University of Nevada, Reno, and hopes to continue in a management role at the Atlantis upon graduation, as well.