Corporate Philanthropy Spotlight: Amada Senior Care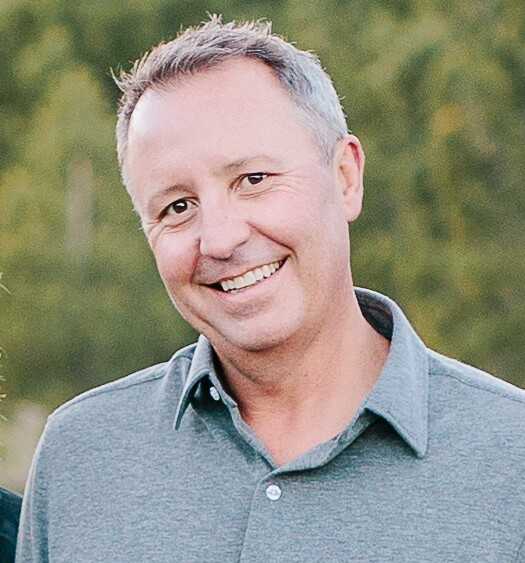 For over five years, Amada Senior Care in Reno has been helping seniors stay in their homes and is under the ownership of Ryan Hart (pictured above). The company provides in-home care with comprehensive, non-medical care. The services include help with meal preparation, light housekeeping, medication reminders, getting patients dressed, walking/ambulation, transportation, and good-old-fashioned companionship.
Amada Senior Care is a valued member of the Community Foundation's Corporate Philanthropy Partner program, a growing group of area companies whose generous support is vital to advancing the work of the Community Foundation.
"We also manage long term care insurance for our clients and have the largest care staff in Reno, so we can usually help most folks in their time of need. This has helped set us apart from our competition," he said. 
When both of his parents were diagnosed with Parkinson's Disease a few years ago, Hart found how daunting finding in-home care was. "It was scary, overwhelming, tough, and a very, very frightening time for all of us," he said. "Now I know countless others in and around Reno are going through a similar situation, and my team and I are dedicated to helping them in any way we can."
Amada helps seniors stay in their own homes with comprehensive, non medical care and good-old-fashioned companionship.
As with many small businesses, COVID-19 has been a challenge for Hart and his team in keeping employees healthy and then working to keep them with the company, working to rebuild the 60% of his staff that he lost during that time. 
"We have changed our pay structure, offered enhanced benefits, and have been diligent about advertising in our community to try to set ourselves above our competition," he said. "We treat our care staff like gold and have a super-inviting and welcoming culture."
Ryan and his staff do their best to match each senior client and family with home-care aides who will best complement their personalities and meet their needs.
Having been affiliated with the Community Foundation over the past three years, Hart considers Amada Senior Care's involvement as its main charitable activity. Amada reflects Hart's own community-minded spirit. "I also have a 501c3 organization, the Hart Foundation, and have worked hard to help our senior community receive free care for those who cannot afford our services," he said. "I have been on a few boards such as Senior Service Network and SARA, and have consulted on multiple projects with veterans' benefits."
Hart and Amada Senior Care exemplify the ideals of the Corporate Philanthropy Partner program, by virtue of their commitment to serving the local community and their investment in the important daily work of the Community Foundation of Northern Nevada.