Corporate Philanthropy Partners Spotlight: Constantly Learning, Going Above and Beyond and Cultivating Relationships are Hallmarks of Dickson Realty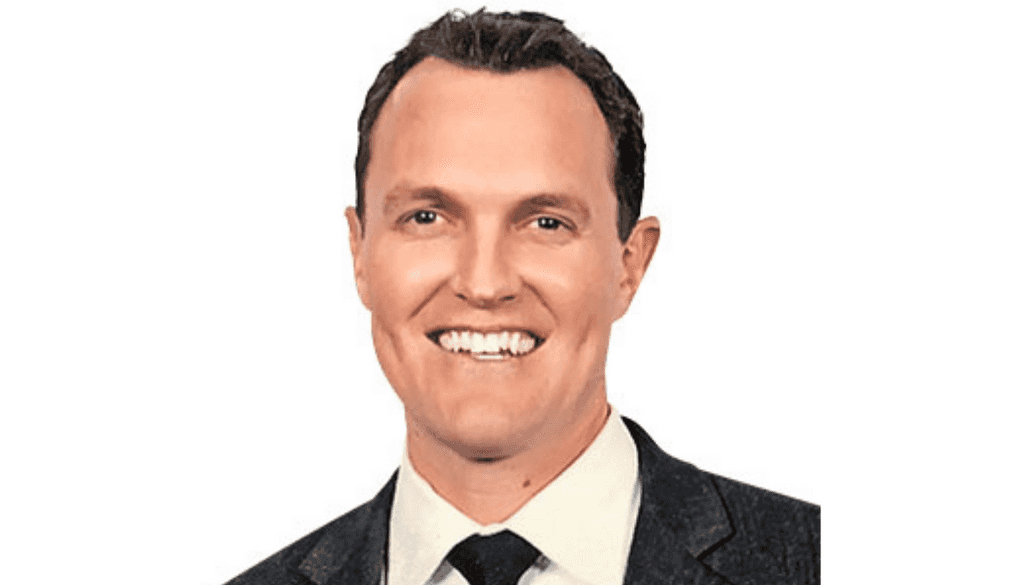 One of the leading full-service real estate companies in the area is Dickson Realty, having been in business 49 years. Leading the company is Beau Keenan, who has been a realtor, manager and now president/co-owner for the past 10 years.
So, what sets Dickson apart in the marketplace? "First and foremost, we encourage our staff and agents to live a lifestyle of gratitude and abundance, one of creating value, cultivating relationships, and focusing on life goals. Our approach to real estate is simply to always be learning and to go above and beyond for our customers before, during, and after the real estate transaction. We also make it our mission to serve and give back to the communities we live, work, and play in. We are especially proud of creating the Dickson Community Fund in 2020 in which our agents and employees donate along with us to aid organizations that enrich our communities," Keenan said.
He added that real estate is more than a business, it's an all-in investment of self, intelligence, and expertise that allows each team member to make profound differences both for their clients and the communities they call home.
As with most businesses, there were some changes the company made during Covid-19. "It stayed the same, for the most part with an increased emphasis for all the leaders at our company on our people's well-being personally and not just professionally. We went extra lengths to try and reach out to everyone in the organization to check in more regularly and to implement tools that would help them, or at least remind them, to practice good self-care," Keenan said.
Among the challenges in the real estate industry are several governmental legislation items they are working on, addressing burn out and mental health issues because of a tumultuous two-plus years, and attracting the next generation of real estate professionals who can afford to start their own business. "While it's not a new concept to our space, there are new real estate models, several that are heavily backed by VC (venture capitalists) money, which want to reshape our industry by offering to facilitate transactions for lower costs by simply offering limited services and artificial intelligence," Keenan said. Dickson has found that most folks still appreciate having full-service guidance from a real estate professional during a real estate transaction. In fact, 92% of homes sold in the U.S. in 2021 used a real estate agent or a broker. "We have decided that we are not going to compete in the market of providing fewer services, with less of a human touch. We have gone all in on investing in our agents, the training they receive, and the tools they have at their fingertips to provide the best service they can to those looking to purchase and sell real estate," Keenan said.
Keenan has a passion for the Community Foundation's mission of connecting people who care with causes that matter:
"Several years ago, I struggled to know which of the many incredible causes in our community I should focus on, but when I found the Community Foundation, I knew transformative philanthropy was at their core. I believe I have a chance to be a positive impact on more community causes and needs here than I can anywhere else. To pay homage to a great friend of the Community Foundation's and a mentor of mine, Jim Profmmer, he once said, and I equally feel this way… 'I was born to a loving family who gave me a safe and beautiful home, sent me to good schools, provided me with many wonderful travel experiences, and gave me every opportunity to be successful. All I want is to help others realize their dreams, reach their potential, and have a chance for success like I had.'"
Besides serving as vice chairperson on the board of trustees for the Community Foundation of Northern Nevada, Keenan also volunteers as a Bishop for The Church of Jesus Christ of Latter-Day Saints, as a director for the Reno Sparks Association of Realtors, and as a parent volunteer for the Northwest Reno Boys Team Charity. His wife, Heather, also loves to help in the community and is actively engaged weekly with the church's youth program, Big Brother/Big Sisters, and the Urban Lotus Project - an organization that empowers disproportionately affected youth and young adults through trauma-informed yoga and meditation.
"We both believe in the power of small acts," Keenan said. "This is best defined by Poet Danielle Doby as 'When you create a difference in someone's life, you not only impact their life, you impact everyone influenced by them throughout their entire lifetime.'"
Besides spending time with his family, most of it outdoors whether skiing in the winter, surfing and wakeboarding in the summer or hiking and mountain biking in the shoulder seasons, Beau recently signed up for his first Spartan 21K race with some friends that he admits he's more scared than excited about; however, he adds, "This should be a great motivator to keep me in shape."