8 Ways to Reflect Thankfulness Throughout this Holiday Season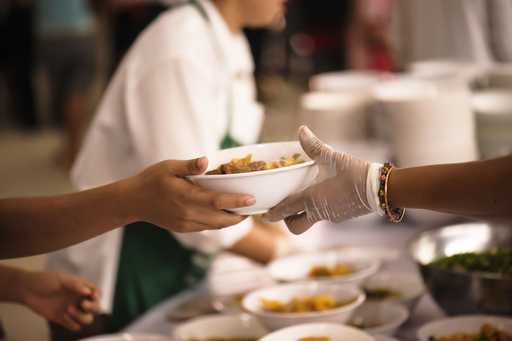 By Chris Askin CSPG, CFRE
President & CEO
Throughout the country, Thanksgiving is celebrated as a special season, for many reasons. For my family, it's a chance to share with the people in our lives just how much they mean to us and how thankful we are for our many joys and opportunities. Philanthropy as a means of "giving back" is a big part of our lives and as we approach the holidays, we are even more focused on doing what we can to be sure everyone is warm and cared for. Here are a few ideas to consider as you explore how you'd like to touch lives in a special way this holiday season.
Read up on charitable opportunities – on our Nonprofit Connections page. We have a wonderful page where dozens of charities have listed needs. If you've never explored this resource, check it out. 
Consider a charity allowance for your kids or grandkids. At Thanksgiving or Christmas, you can present a gift that they can designate for a charity/need of their choice. Some families do this throughout the year. This is a great way to help connect young people with those in need.
Find ways to support our troops and veterans, and their families. There are many options and we're happy to suggest ideas. We can help you find a connection to support those who serve, and in a way that is most meaningful to you.
Go green. It never hurts to look inward at our lifestyles to see what we can do on our own and with local organizations to make a difference in building the health of the economy of our community by taking better care of our environment and natural resources.
Connect with your neighbors. These days we don't spend enough time getting to know or visit with those people who share the same street, and perhaps even the same fence, with us. The holidays are a great time to plan a visit or share something homemade. Sometimes those closest to us have needs we don't even know about.
Support local charities and nonprofit organizations this coming Tuesday, Nov. 30, which is the national "Giving Tuesday." Since 2012, the Tuesday after Thanksgiving has been a day focused on giving, rather than consuming. This "National Day of Giving" has to be more important than what has essentially become the "National Day of Shopping" that takes place on Black Friday. And we encourage you to support the work being done right here in our community whenever possible. Again, our Nonprofit Connections page may be a good place to start.
Donate to our region's most needy. Although almost all of us appreciate the need to help people build their ability to provide for themselves, we also recognize that people are cold and hungry. Compassion for others and action to help during this season, and year-round, are greatly appreciated. There are many charities helping our most needy that will gratefully accept your contribution and/or time.
Be creative! You know what is important to you, the families in your neighborhood, and needs you read about or experience first-hand in your community. Just add it to your holiday giving list and receive the joy of helping others this season.
If you'd like to explore any of these ideas with our staff, or other ideas you may have, please call our team at (775) 333-5499 or email us here. And please accept my most heartfelt thanks for all you do to help others through your involvement every day with the Community Foundation. Best wishes to you and yours for a warm and meaningful holiday gathering with those you love. HAPPY THANKSGIVING!
The Community Foundation of Northern Nevada is strengthening our community through philanthropy and leadership by connecting people who care with causes that matter.
Nov. 27, 2021